Welcome to
Shiloh Seventh-day Adventist Church
"CONNECTING PEOPLE TO OUR
GOD, CHURCH, COMMUNITY & WORLD"
Click here to do the survey.
For sound,
click the bottom right side of the video.
Live Stream Sabbath Morning Worship
​
July 4, 2020
at 10:30 a.m.
July 11, 2020
​
Stay tuned for more details.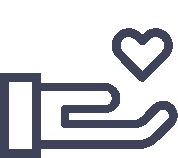 Honor the Lord with your wealth, with the firstfruits of all your crops; then your barns will be filled to overflowing, and your vats will brim over with new wine.